- HALLOWEEN 2004 -
Karsten is a Bald Eagle!
---
The week before Halloween, we attended a Jack-o-Lantern walk at Powell Gardens.
The pumpkins were carved nicely and lined the paths around the gardens. Karsten's
favorite part were the four "live" scarecrows mixed in with stuffed ones. He made
friends with 3 of the 4. The fourth wouldn't talk to him.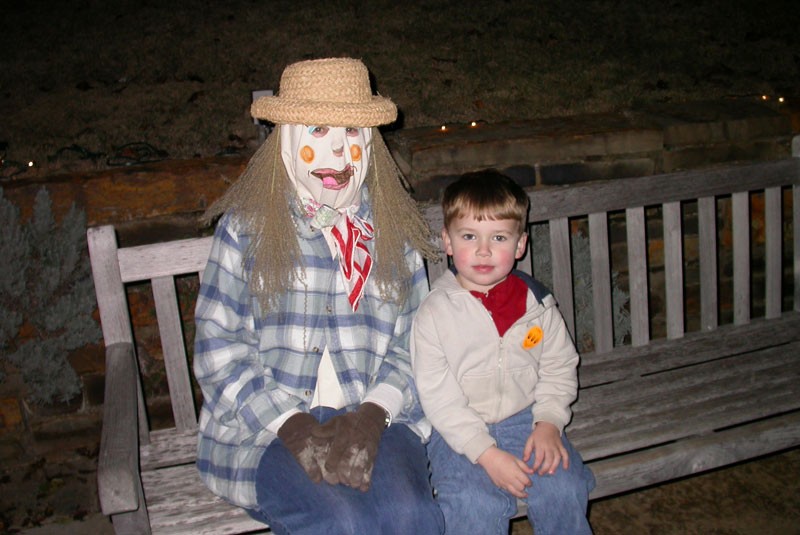 ---
Karsten being measured for his costume. Mom worked very hard to put it together!


---
Karsten loves climbing trees!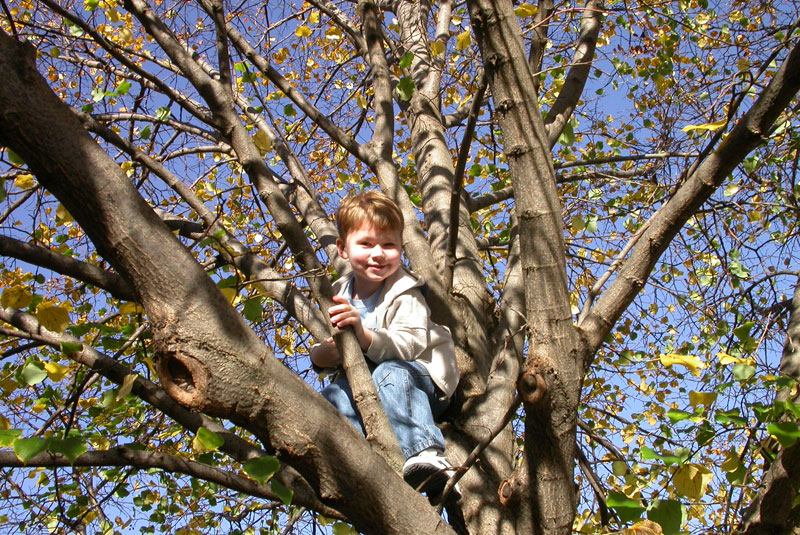 ---
He gets pretty high off the ground. We've had to rescue him a time or two.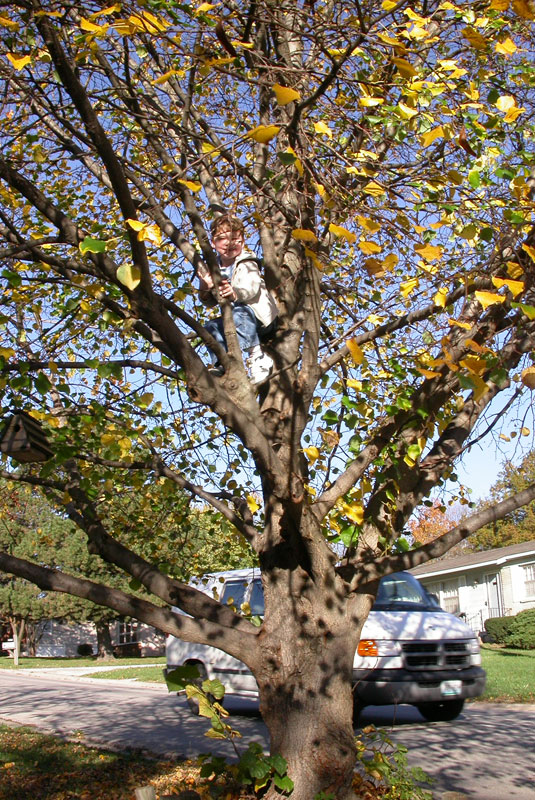 ---
Heidi's Pumpkins for 2004 - More Hard Work!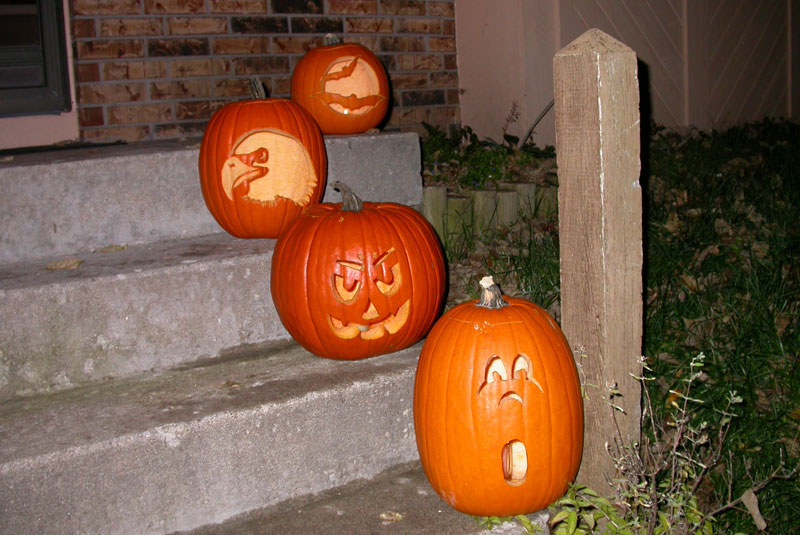 ---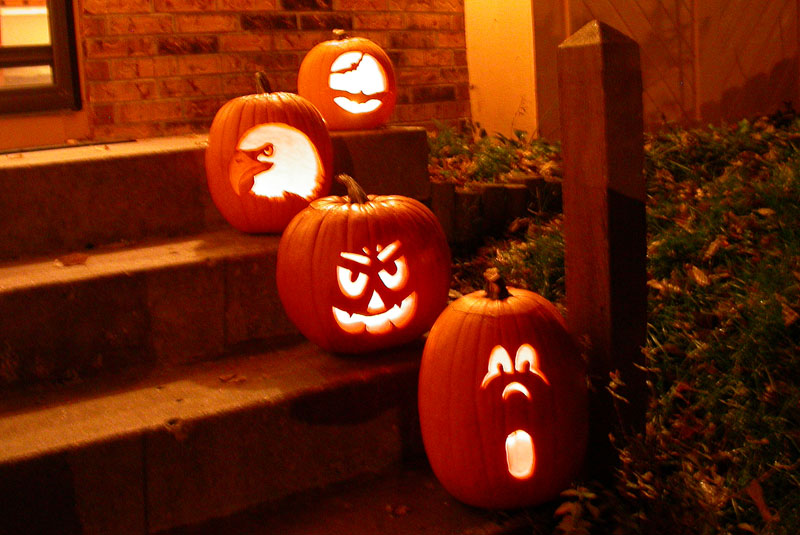 ---
The Eagle #1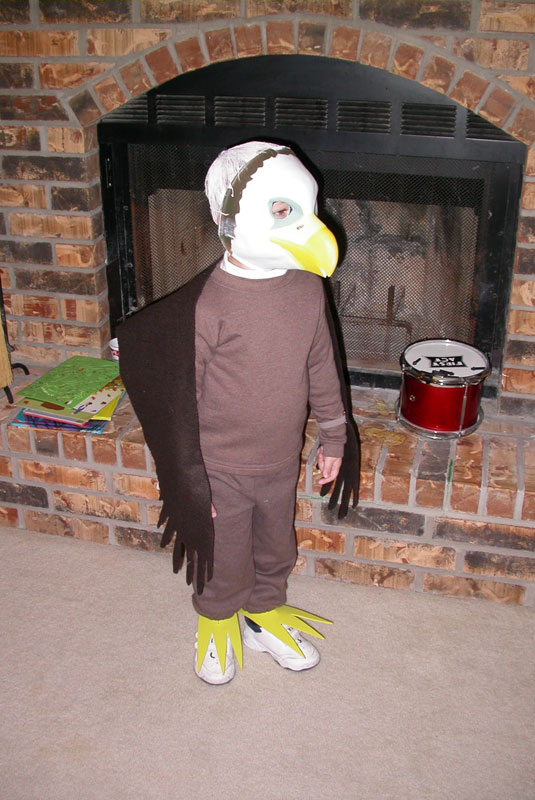 ---
The Eagle #2 - Karsten received multiple compliments on his costume!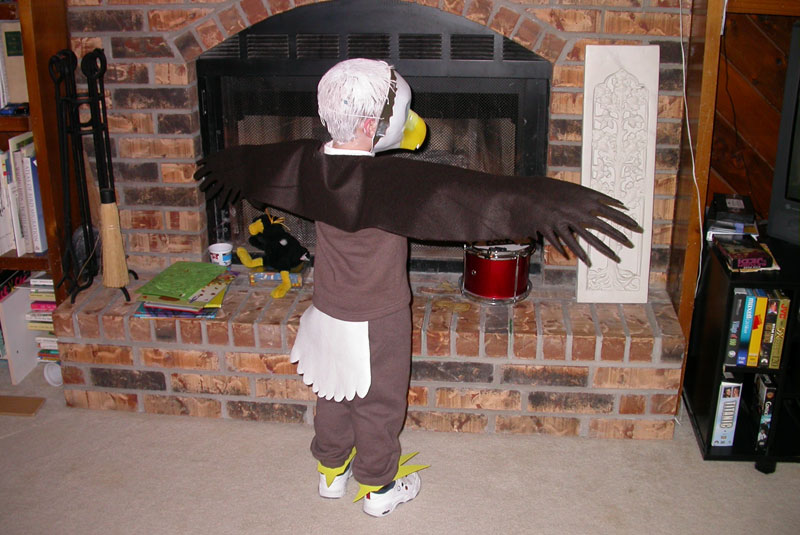 ---
The Stash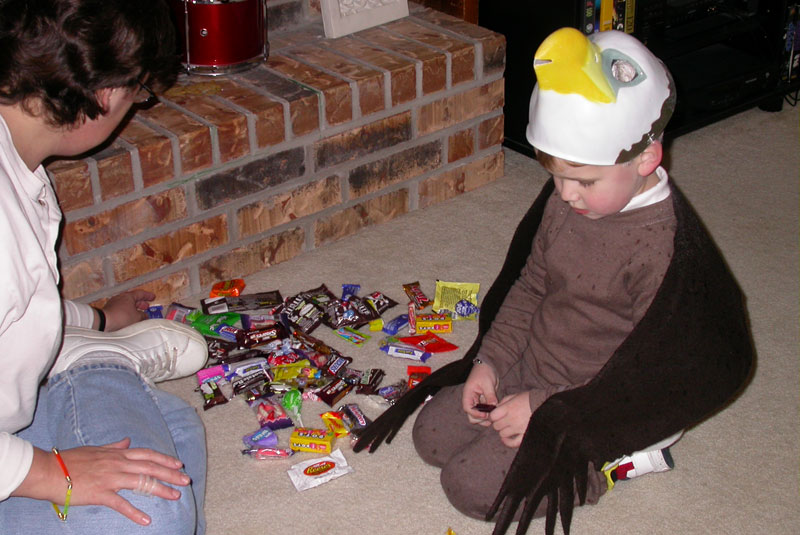 ---
Tired Feet